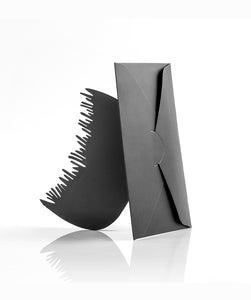 Our Hairline Optimiser will help you create a natural-looking hairline when applying hair fibres.
Directions for Use
Step 1 : Simply put the hairline optimiser into your hairline, adjust the teeth angle to make the perfect look you want.
Step 2 : Shake Hair Plus building fibre form bottle, or spray our hair fibre applicator around your hairline.
Step 3: Gently pat hair if needed before removing the optimiser